My boss, Kerry, had her baby yesterday!!! She induced labor on Tuesday night, and I had to stay at her house with the doggies. Wednesday around 3:30, Ben called me to say she had to have a C-Section.. I heard Kerry practically screaming in the background. I've grown really close to Kerry over the past year and a half and I was really worried about her and the baby once I heard about the C-Section. I couldn't believe how nervous I had gotten... Kerry's dad Bruce and stepmother Stephanie came over from Pennsylvania and I helped them settle in and called a car for them to get to the hospital around 4:30. I was practically shaking, but Bruce & Stephanie were so nice and calming!! Then, at 10 after 5, little Charlie Woo was born :)




Full Name: Charles Philip Jia-Qian Woo (what a mouthful!!)
He's half Chinese/half Caucasian (25% Welsh, 25% German?)
8 pounds, 7 ounces
19.75"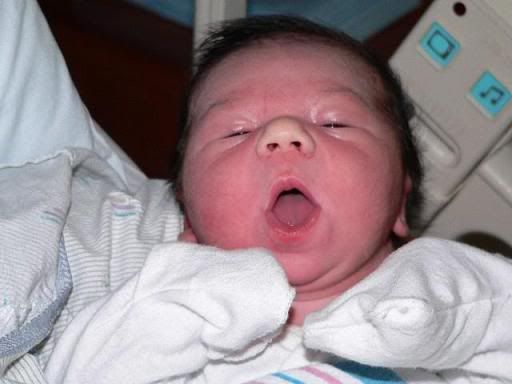 Now in addition to the two dogs and cat, I have Charlie to play with now at work!!!!! =D